spinachdip's guide to the 2006 World Cup: Matchday 10 - Living on a prayer
music:
Roxy Music - More Than This
Celia Cruz - Yo Vivre (I Will Survive)
First, let's answer a reader question:
Matt from Australia asks
,
"Do you really believe that Japan looked the better team until the final 10 mins? I know Australia aren't a great side, but we dominated possession and goal attempts. And the goal attempts were generally of a high quality. Japan also had a couple of good looks, but the one goal they did score shouldn't have counted, and the ref apologised post-match for his mistake (a practice that I don't encourage from a professional ref).
Good question. I do indeed belive that Japan looked the better side. I think posession and shots-on-goal are usually good measures of a teams performance. But in this case, I think they are more a reflection of Japan's tactics than anything else.
European teams tend to play their defensives line higher, to put more pressure on the opposition and win the ball closer to the opponent's goal. But Japan sat back much deeper, because Australia couldn't create attack from the midfield and to prevent crosses from the sides and through balls. This meant Japan was content to let Australia hold the ball in the midfield and take shots from outside the penalty area.
Of course, this tactic backfired on the second Cahill goal and it's not one I would've used. But my reasoning is that Japan was doing exactly what it planned to do, create chances from build-ups from the back and minimize Australia's effectiveness in the attacking third, while Australia was forced to play away from their strengths.
You do have a point about the shots on goal though - Kawaguchi was forced to come up big several times, while most of the chances created by the Japanese midfield didn't lead to shots. But that's Japanese soccer for you - pretty midfield play, crappy forwards.
Matchday 10 - Sunday, June 18Japan vs Croatia
(9 am ET ABC/Univision)
Key player:
Again, Shunsuke Nakamura. The floppy-headed midfielder for Japan showed great ball control in the Australia game, but he failed to create really dangerous chances and didn't get close to the goal on his one free kick. He has to be involved for Japan to have any chance.
Reasons to watch this game:
This is a huge game for both teams, coming off losses and needing results. And there's history,
Croatia beating Japan 1-0
back in 1998. Plus, Croatia is the Brazil of Europe and Japan is the Brazil of Asia. Or something like that.
Reasons not to watch this game:
Croatia actually isn't all that Brazil-like and Japan seems to find ways to disappoint. It might be a little early in the day to be drunkenly yelling at the screen.
Verdict:
Look, it's two talented teams fighting for their World Cup lives. Plus, Croatia has that funny uniform that looks like a tablecloth.
Brazil vs Australia
(12 noon ET ABC/Univision)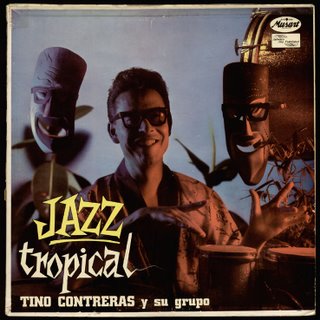 vs
Key player:
There aren't too many guys in all of sports who are as fun to watch as Ronaldinho, and I say that as someone who's grown up watching Michael Jordan play. Dinho is
Joga Bonito
personified.
Also, Ronaldo's getting kinda fat, isn't he?
Reasons to watch this game:
It's Brazil. What's the point of watching the World Cup if you're not watching the Selecao? Plus, Australia showed great grit and energy in beating Japan and their confidence level couldn't be higher.
Reasons not to watch this game:
We all know Aussies are damn dirty bastards.
Verdict:
The Socceroos can make things really interesting if they can get a result here (and screw Japan and Croatia in the process). But this is Brazil's tournament to lose. We haven't seen the best of them but I don't see them falling to Australia. Sorry Heather.
France vs Republic of Korea
(ABC/Univision)
Continuing with the music theme...
vs
Key player:
We all know about
Zinedine Zidane
and
Thierry Henry
by now, right?
Park Ji-Sung
is the Korean player with the most pedigree. But the wildcard for Korea is Ahn Jung-Hwan. He scored the equalizer against the US and the winner against Italy in the last World Cup. Against Togo, he came off the bench to score the go-ahead goal. Basically, he's scored 3 of the 4 most important goals in Korean football history. During the offseason, he plays
Jin on Lost
.
Reasons to watch this game:
Both teams come in with something to prove. Les Bleues want to show they aren't over the hill while the Koreans want to show 2002 wasn't a fluke. The
real
France has to show up sooner or later, right?
Reasons not to watch this game:
France hasn't scored a World Cup goal since 1998. Henry doesn't seem to come up big for the national team. And this could be the most boring group of all.
Verdict:
Say what you will about France's current form, this World Cup is your last chance to watch Zidane play. Zizou is must see TV.